Mopar Quick Ratio Modern Power Steering Conversion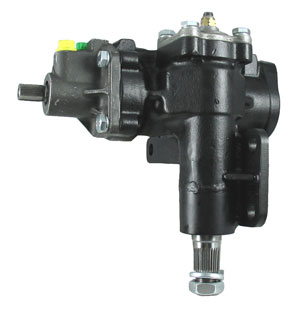 Borgeson has developed a modern quick ratio power steering box for the 62-79 Mopar cars. Borgeson has sourced and adapted a modern Delphi 600 series power steering box to bolt directly to the frame and fit to your stock steering linkage.
The Borgeson quick ratio power steering box offers a 14:1 ratio with only 3.5 turns lock-to-lock and a tight modern feel to the steering. The Borgeson conversion box can be used in both factory manual and power steering applications.